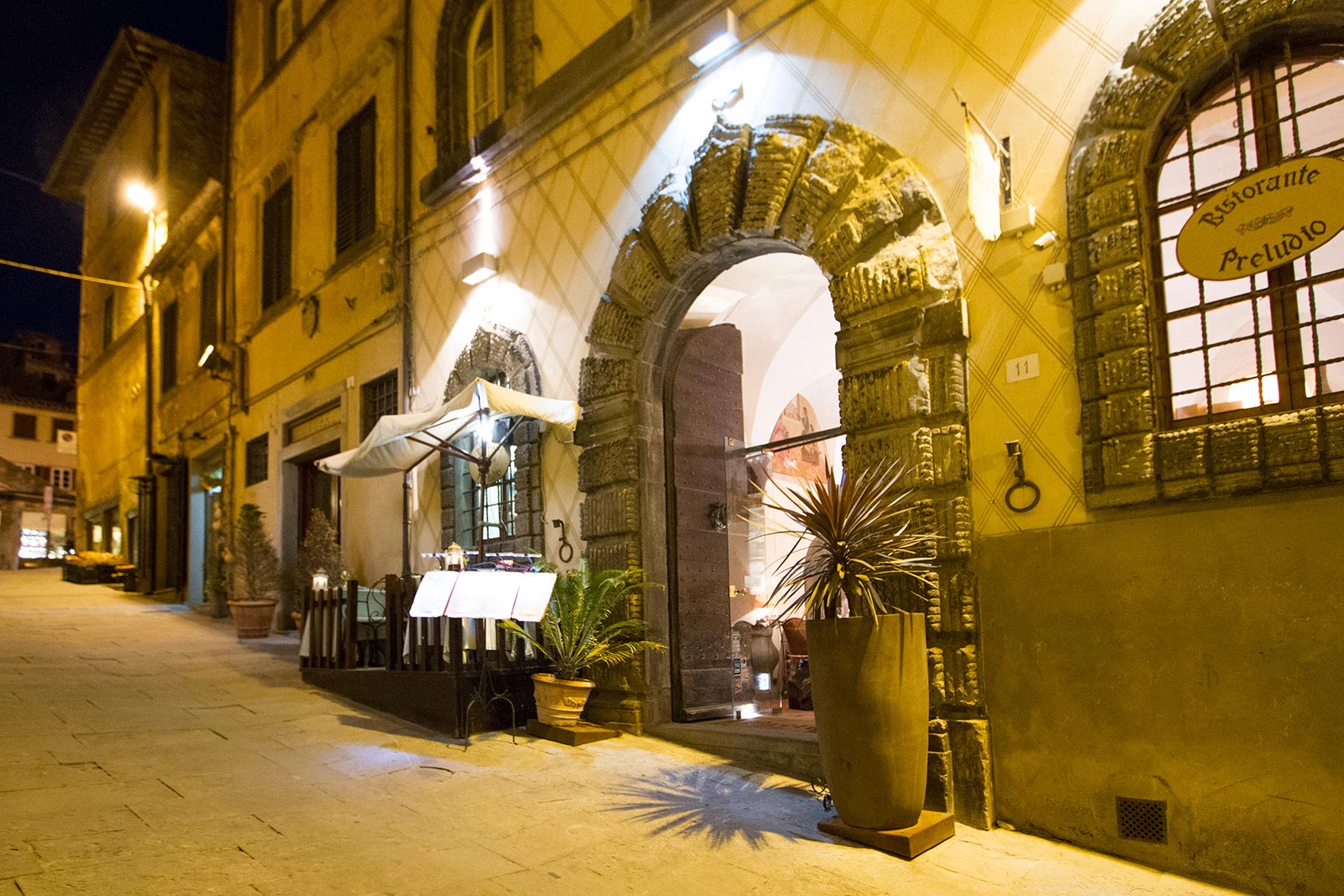 How to get there
CORTONA, BEAUTIFUL ART TOWN
Preludio restaurant is located in Cortona, a wonderful Etruscan city in the Arezzo province. Virgilio's legendary story has it, that Cortona was founded by mythical Dardanus in the site where the hero lost, in battle, his helmet (Corys), wherefrom derived the name Corito, later to become, over the course of centuries, Cortona. The city was later an Umbrian, Etruscan and Roman stronghold and subsequently, in 1200, a free-commune under Uguccio Casali. Cortona's medieval history came to an end with its annexation to the Florentine Republic first and subsequently to the Grand Duchy of Tuscany. Cortona's 2000-year long history greatly contributes to making the town one of the most charming and unique spots in central Italy.
Built on a spur of Monte Sant'Egidio and overlooked by the Medicean Fortress, Cortona parades steep and narrow stone-flagged lanes and a host of palaces dating to Renaissance and communal times. Amongst the town's most significant events, the "Giostra dell'Archidado" (historical reenactment of Francesco Casali and Antonia Salimbeni's wedding, featuring a cross-bow shooting contest amongst the shooters of the different town quarters), the Mostra Mercato Nazionale dell'Antiquariato (National Antique Fair), the Fiera del Rame (Copperware Fair) and much more.
HOW TO REACH PRELUDIO RESTAURANT
To reach Cortona by car get off the A1 Highway at the Valdichiana exit, get on the Siena-Perugia speedway in direction Perugia and exit at Cortona-San Lorenzo. You will hit in Camucia the SS 71 road on which you will find a turn-off for Cortona. Our restaurant is located right in the town centre, in via Guelfa, a stone's throw from the town hall building. You can reach the restaurant both coming from Piazza della Repubblica and Via delle Mura del Mercato.