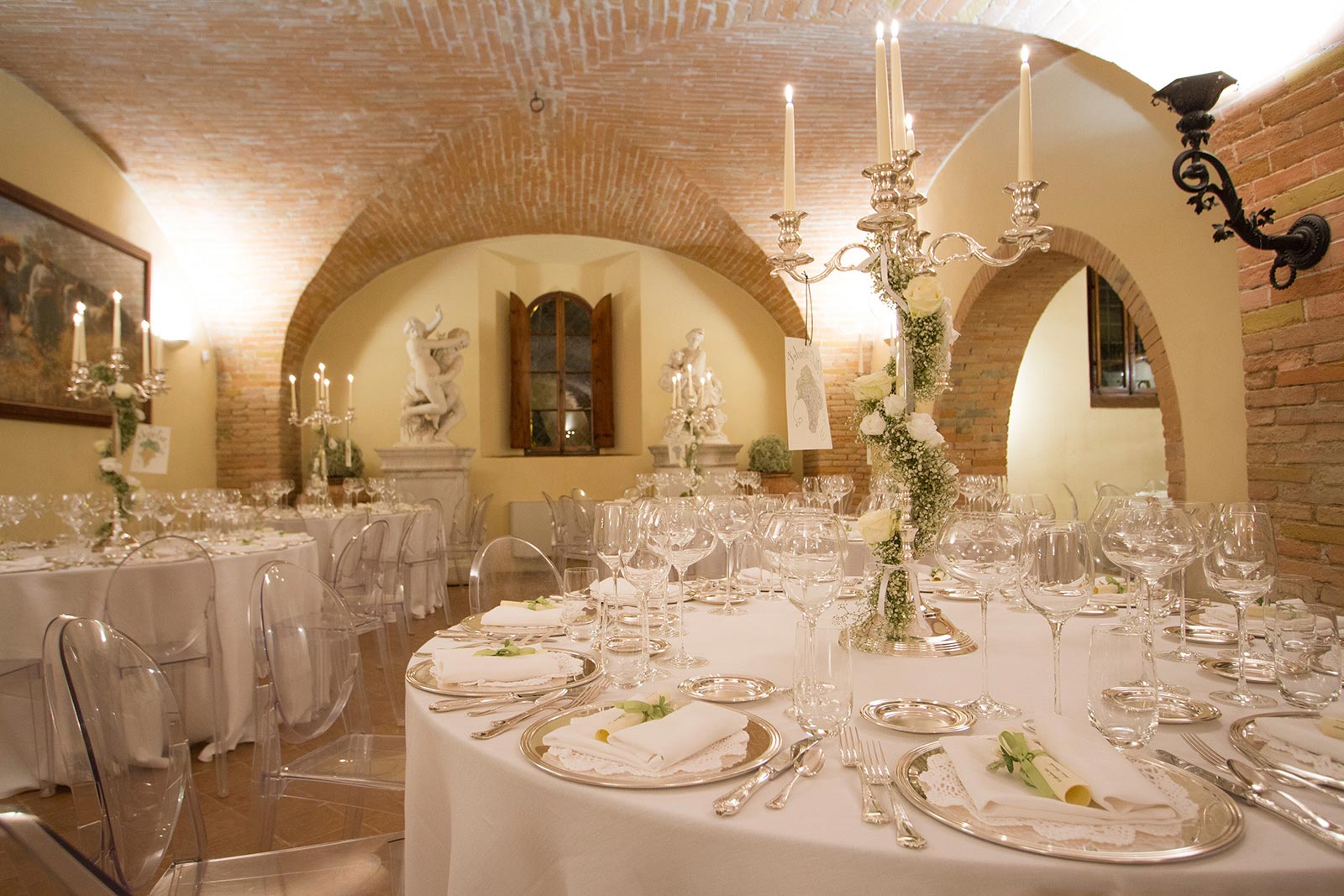 Arrangement
MAKE YOUR EVENT UNFORGETTABLE
It will be the appearance of tables, their setting, the decorations and, more in general, the overall arrangement, to make the first and decisive impression of a reception, whether a dinner or a buffet. Preludio will find the best solution for your space, whether rustic or fancy, traditional or informal.
The most appropriate table linen, plates, crystal chalices all arranged in perfect harmony and entirely in keeping with the ambiance they are in, will reveal the tastefulness of all details and the sophistication of the whole setting.
Finding the most appropriate solution for you amongst the great variety of most diverse interior and exterior equipments available in our catalogue won't be hard and will give your reception a touch of style and refinement.
Wicker chairs, padded chair covers, all sorts of tables, in all sizes and styles dressed with flander linen table cloths, flower or fruit centre pieces, silver candelabra and cutlery and white-crystal glasses will be the perfect accompaniment to our delicious culinary creations, all produced with the most charming designs and the finest ingredients.
For further information please visit this website: www.preludionoleggio.it