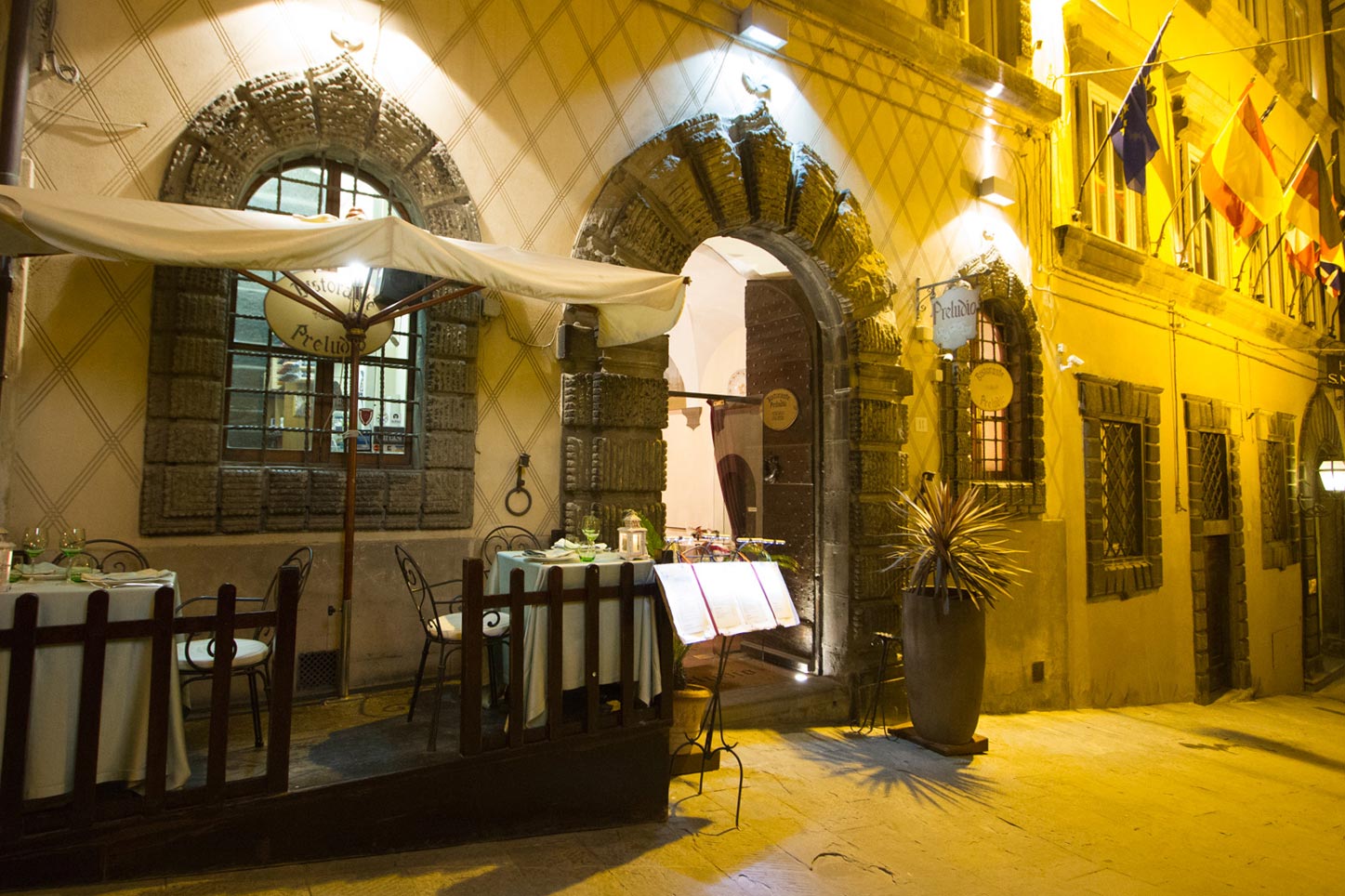 Preludio, restaurant in Cortona
In the heart of the wonderful Etruscan town of Cortona, in the very town center and at the center of your desires, Preludio Restaurant is the heart, soul and foundation of all the business activities run by Preludio Group. Here all personalities and talents making today our service an ever-growing reality have taken shape and developed their skills.
The restaurant provides a very cozy atmosphere in pleasantly classic and smart setting, a precise and recognizable style that permeates all aspects of the restaurant. Preludio has a well-established reputation in Cortona and all over Tuscany and is constantly evolving...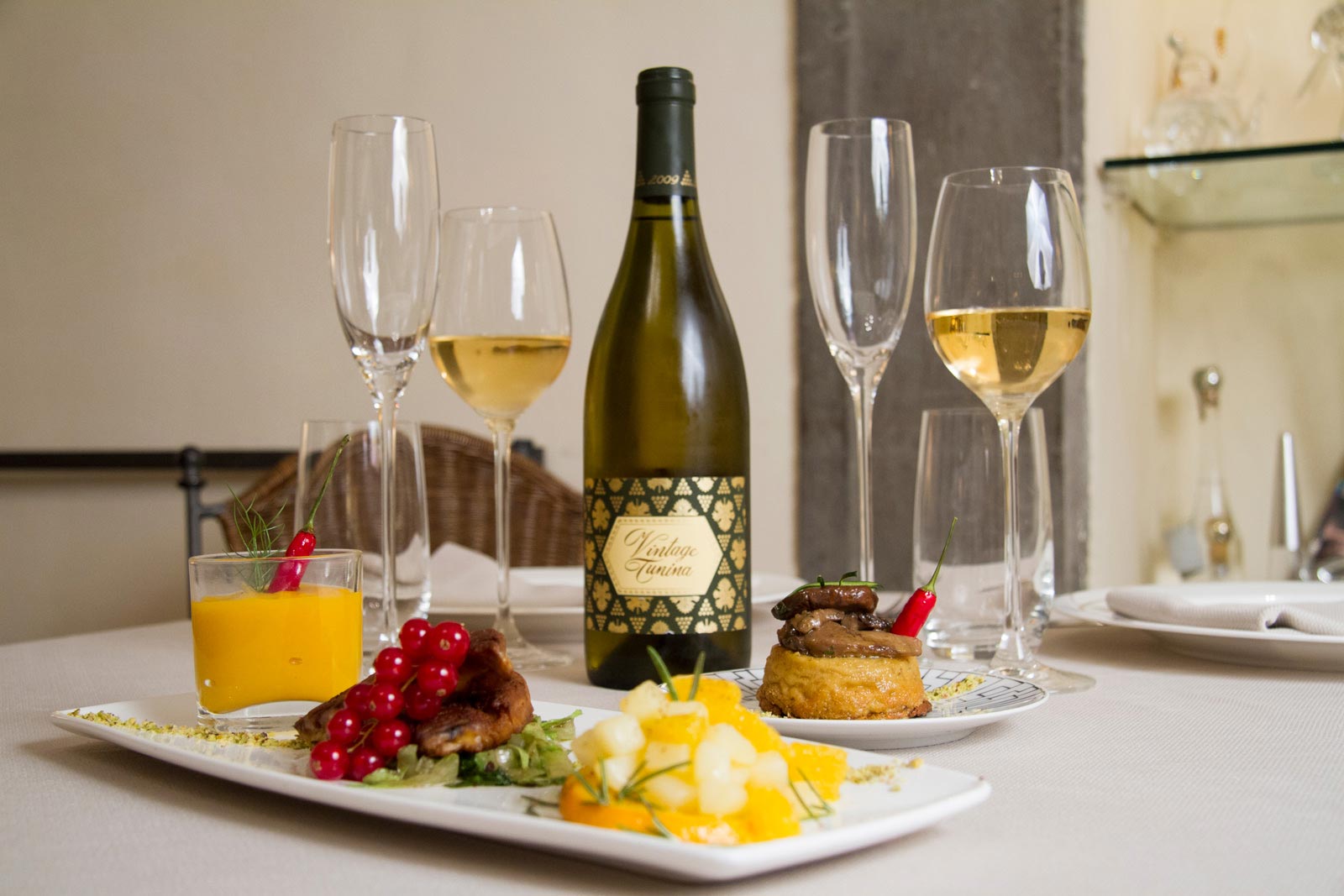 Our cuisine
PRELUDIO RESTAURANT, EVOLUTION IN TASTE
The Preludio Restaurant in Cortona has a vast menu that ranges from appetizers to desserts. All ingredients are carefully selected to offer you in-season products and, whenever possible, local food produced in our region. Our large wine cellar is constantly updated with the best vintages of the best labels.
Our aim is to cook only unique dishes having a special taste and finely presented. Come along and join us, we will be glad to welcome you and let you discover the difference between a regular restaurant and Preludio Restaurant.
Our catering service
PRELUDIO CLASSE CATERING, AN ORCHESTRA OF TASTE
One of the branches of Preludio Group is Preludio Catering, which provides catering and banqueting services for wedding receptions and special events all over Italy and even abroad. We have been providing this highly professional service for many years: let us surprise you with our incredible culinary designs, bring them to your table and let us deal with the arrangement of your event.
It is important to choose the right venue to enhance your event and Preludio will help you by giving you the chance to select your perfect setting among fabulous ones.