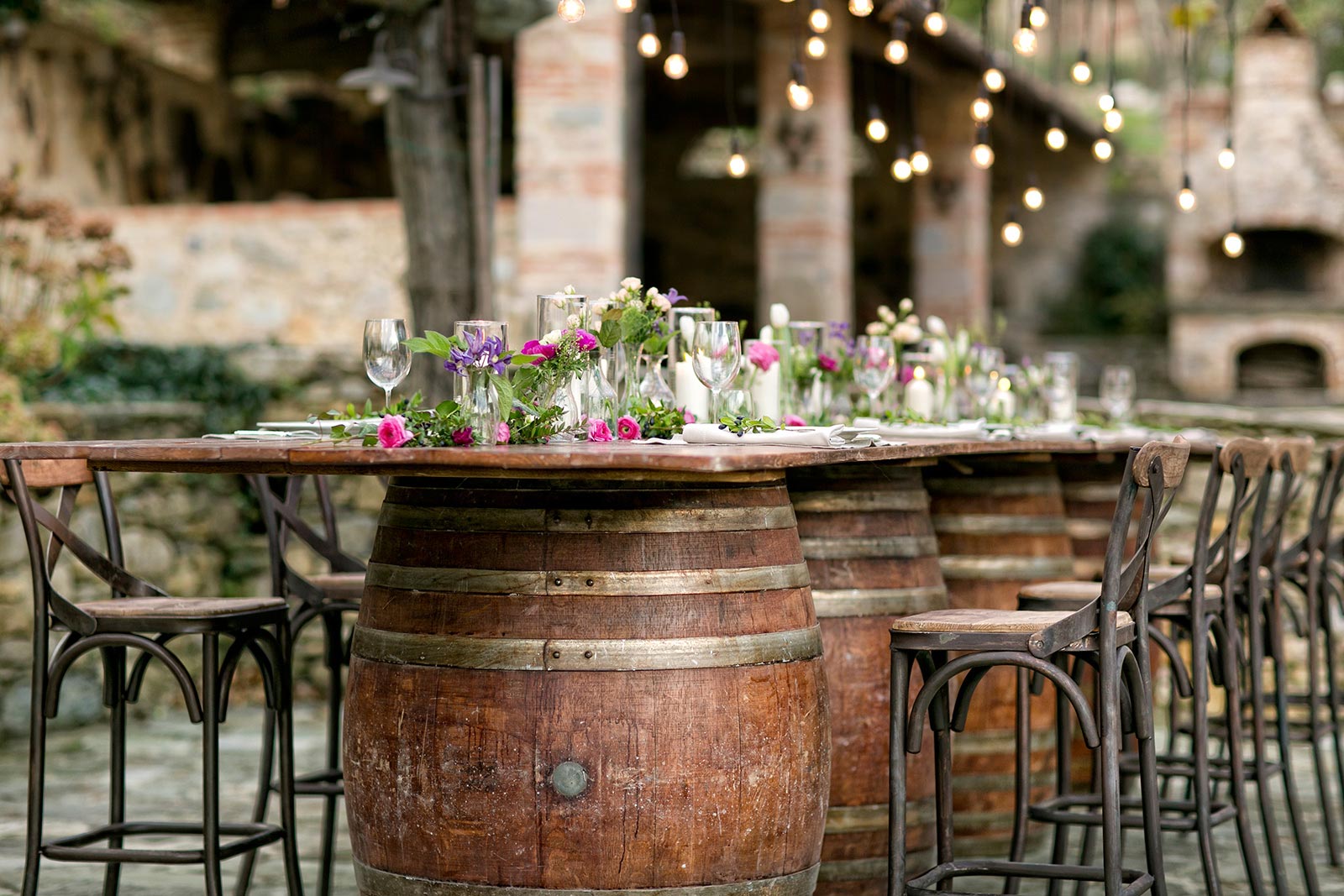 Equipment–Hire
HIRING SERVICE FOR CATERERS AND EVENTS
Along with the catering service business, since 1997 Preludio has started working in the hiring sector to rent equipments, products and arrangements for wedding receptions, banquets, private and business events to support the other activities of the Group. Standing out for the high-quality service provided, Preludio proposes versatile solutions, assistance during the design and arrangement phases as well as a vast selection of items.
Just like the Restaurant and the Catering Service, the headquarters of the Hiring Service are located in Cortona, Tuscany. The ever-growing need to be closer and closer to our clients, in order to better deal with the services we provide, led us over the last few years to open new branches in Rome and Florence.
Our service is addressed to individuals and companies, to catering professionals, public institutions, sport associations and local authorities. Hiring equipments from Preludio means that you can rest assured because the service we provide will keep you away from troubles and unexpected problems.
Thanks to our careful and accurate organization we are at your disposal to recommend and supply everything you need for your events. We will transport and deliver all the equipments and arrangements you have chosen, fit and disassemble them, set out and furnish the spaces.
Please check out our online catalogue on this website: www.preludionoleggio.it