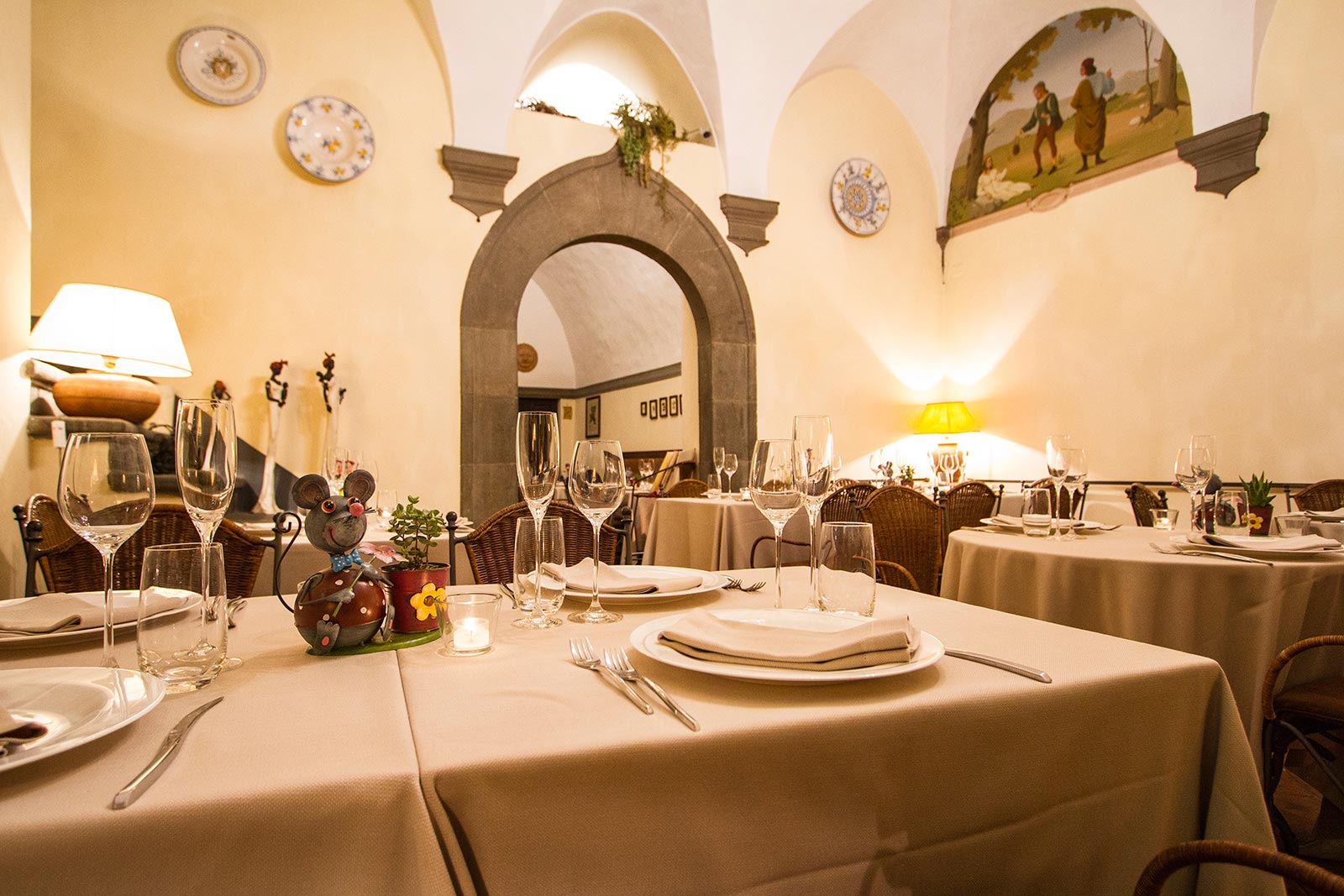 The dining rooms
THE HEART OF OUR SERVICE, THE CORE OF OUR SUCCESS…
While entering through the arched door you will feel like being brought back to the 16th century. Discover our cozy and comfortable rooms, where the traces of the Palazzetto Baldelli dating back to the Renaissance are perfectly combined with the modern features of a top-class restaurant. We lavish on our restaurant the same attention and quality we apply in our catering, striving to attain the highest results.
In the heart of the wonderful Etruscan town of Cortona, in the very town centre and at the centre of your desires, Preludio restaurant is the heart, soul and foundation of our business. Here all personalities and talents making today our service an ever-growing reality have taken shape and developed their skills.
The restaurant provides a very cosy atmosphere in pleasantly classic and smart setting; a precise and recognizable style that permeates all aspects of the restaurant, from room-decoration to cooking, from dish presentation to service. Preludio has a well-established reputation in Cortona and all over Tuscany and is constantly evolving and ready to accept and win all the challenges posed by the constant evolution of taste.
WELCOMING AMBIANCE, PLEASANTLY CLASSIC AND SOPHISTICATED
Menus and furnishings vary with each different season. Our large wine cellar is constantly updated with the best vintages of the best labels; our chiefly traditional cooking is regularly revisited, matching creativity and continuity. All ingredients are season fresh and selected with great care and passion. Come along and join us. You'll be delighted to discover the difference between Preludio and a regular restaurant.